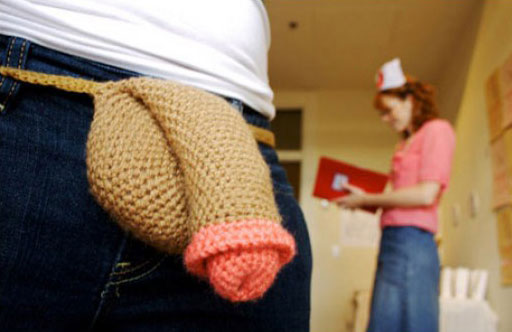 Buying a strap-on harness is like buying a pair of shoes. Cheap shoes will hurt your feet, give you blisters, and fall apart within months. Quality shoes are comfortable, perform well, and will last a long time. Cheap harnesses do not fit well, chafe, and do not provide the dildo stability you need to maintain a hard, steady thrust. A quality harness will fit your body like a glove, keep your dildo stable no matter how wildly you thrust, and will last you a lifetime.
The quality of your strap-on sex is highly dependent on the quality of your harness. Nothing kills the mood faster than having a dildo fall out repeatedly while thrusting, or having to stop and reposition yourself frequently because your harness keeps slipping. Or worse, you end up not having much strap-on sex at all because the harness is too uncomfortable wear due to chafing or size issues. These are all common problems with cheap harnesses. They are not dependable, stable, or comfortable. This is why I don't recommend cheaping out on them. Investing in a quality harness is investing in quality sex for both you and your partner.
"But I just want to experiment with strap-on sex. I don't want to spend much money until I know I like it."
Here's how this excuse always plays out. They buy the cheapest harness possible, use it a handful of times before deciding that it's too shoddy or uncomfortable to keep using regularly, and then end up upgrading to a quality harness anyways. So instead of paying for a good harness in the first place, they're out $20 for the first cheap harness plus the money spent on the upgrade. I've seen this happen in real life so many times. It happened to myself when I was young and inexperienced.
Look, if you've reached a point in your sex life where you're comfortable having a partner penetrate you with a dildo, butt plug, or finger, then you're very likely ready to upgrade to strap-on sex. So instead of settling for a harness that you know will be flimsy because you're "just not sure", make the frugal decision and buy a quality harness that can deliver optimal performance.
Why I Make the Strap-on Harness Recommendations That I Do
When I wrote the Best Beginner Strap-ons Guide, I did so with the intention of directing beginners toward harnesses that are proven and are capable of delivering quality performance. The last thing I want is for a reader to have their first strap-on experience marred by bad equipment. The last thing I want is to turn someone off strap-on sex forever because of a bad product recommendation. These recommendations and desires aren't always convenient to the bank account, but I stick by them because I strongly believe that quality sex is more important paying the lowest possible price. You and your partner deserve better.