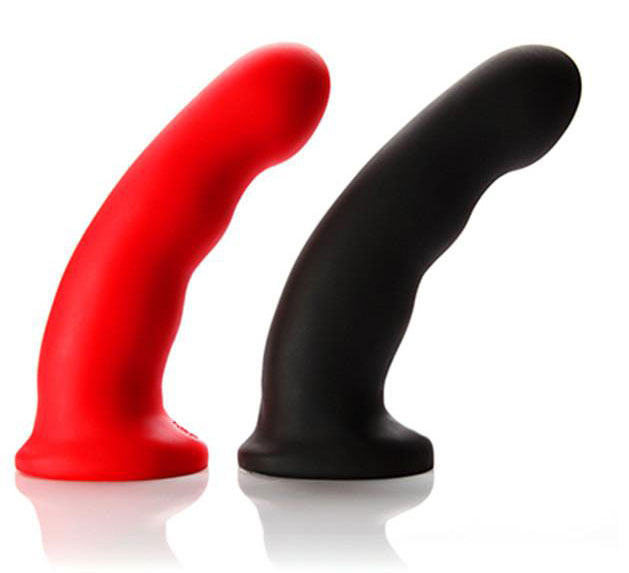 The Tantus General is my #1 giant pegging dildo recommendation because it's the only one in its size range (2″ diameter and up) that is specifically designed for anal use.
Here's what I wrote about the General in my Top Giant Dildos for Pegging and Strap-on Sex Guide:
Out the large dildo options available, the General is my top giant pegging dildo recommendation. Tantus specifically recommends this dildo for anal play, and you can tell that it was clearly designed for this purpose. The angle of the curve is just right for hitting the prostate and the gentle bumps provide additional stimulation. The silicone material is firm enough so that the dildo remains upright in the harness without flopping or falling under its weight. The head is thinner than the shaft, making the General a bit easier to insert than the rest of the giant dildo options.

While the General may be on the "small" side of my recommendations, its features certainly make it the easiest and most forgiving on the ass. People looking for their first giant anal dildo experience should consider starting with the General first.
UPDATE: The 50% off sale is over, but you can still find the Tantus General for under $100 at SheVibe.
Giant dildos aren't cheap. It's rare to find one for under $100, which is why I'm making a special post for this 50% off deal. At $59.95, you'll get a product that serves your anal needs better than any competitor in its size range, and you'll save $60 in the process. If you've ever wanted to upgrade to a giant dildo, then this is an excellent opportunity to do so.