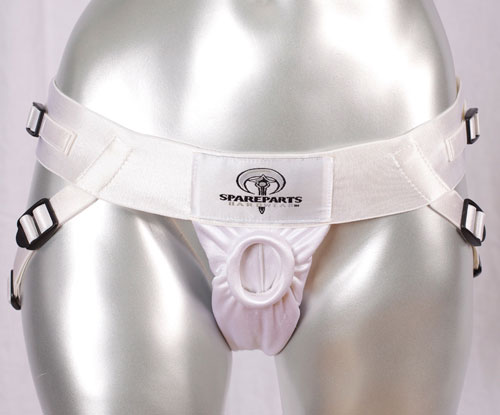 Hurry! Babeland is having a Flash Sale on the SpareParts Joque Harness: $36 off!  The sale ends November 28 at 12 am PST / 3 am EST or "while supplies last."  That's a little over 24 hours left, so if you have any interest at all in this harness, get your orders in ASAP before they sell out!
The SpareParts Joque Harness is the top recommendation in my Best Plus-Size Harnesses Guide as well as a personal favorite of mine. It's an extremely comfortable harness that is highly adjustable and fits your body like a glove. If you're looking for a harness that you can wear underneath clothes for hours, the Joque Harness is the one to use. It really does feel like a second skin. But my favorite feature of all, however, are the strategically placed bullet vibrator pockets that provide extra stimulation to the harness-wearer. It's certainly the most stimulating harness I own!
P.S. I'll be doing a massive Black Friday sale round-up as we get closer to the date and as more sales are announced. Subscribe to my RSS or keep an eye on my Twitter to stay on top of the latest holiday sex store deals.