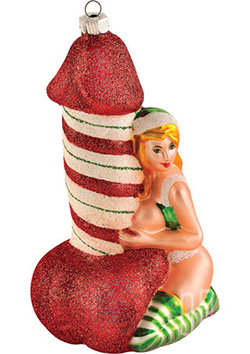 With site-wide sales and coupon codes, Black Friday is a great opportunity to pick up high quality toys for very good prices. Tantus Dildos for under $20! A Terra Firma Harness for under $40! Holy shit! Trying to keep track of all the great deals can be overwhelming, so I've condensed it all into one giant guide. Start with the round-up of sales and coupon codes from all the major online sex stores, then keep reading for cheap stocking stuffers and deal recommendations. Have fun shopping!
Sexy Stocking Stuffers — Under $10 Body-Safe Toys
Here are a few under $10 sexy stocking stuffers that are non-toxic and phthlalate-free. A great way to bump your order up to the Free Shipping minimum or just to have some cheap fun.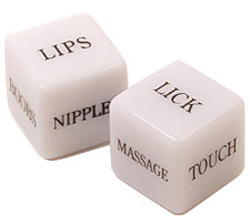 $1.75 Bondage Tape via The Stockroom
$2.48 Erotic Dice Game via Amazon. Free shipping on this item!
$4.20 Love U Bullet Vibe via Tantus with 30% off coupon code THEDIRTY30. Non-toxic and phthalate-free.
$4.75 Wartenberg Pinwheel via The Stockroom 

$5.00 Furry Handcuffs via PinkCherry  

$5.19 Love Poker Game. Amazon Add-on Item.
$5.52 Kiwi Saddle Soap. Amazon Add-on Item. Perfect for cleaning leather harnesses and fetish wear. 

Best Black Friday Deals:  "Must-Have" Sex Toys at Amazing Prices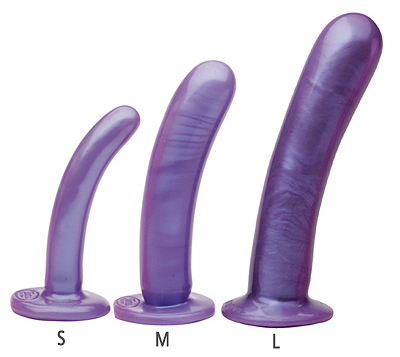 The Silk Large Grab Bag, aka The Best Pegging Dildo Ever, is on sale at Tantus for only $18.89 after using the 30% off coupon code THEDIRTY30. The smaller Silk Medium is $20.99 with the same coupon code.
Another good dildo deal from Tantus: Vamp Grab Bag for only $16.09 with the coupon code discount.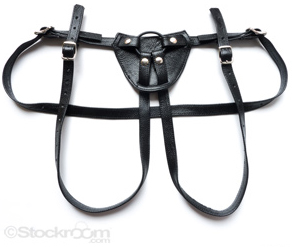 The Terra Firma Harness is only $39.95 at The Stockroom. This is a personal favorite of mine and a harness that I use often. You can read more about why I love this harness so much in my previous blog post and in the Best Beginner Harnesses Guide.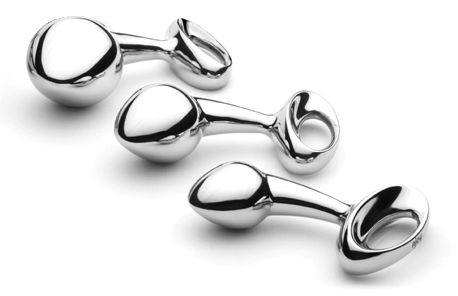 The Njoy Pure Plug is only $45 at PinkCherry. The Pure Plug is the best butt plug you'll ever use and is one of my top favorite sex toys ever. Very highly recommended for beginners and veterans alike.
Speaking of  Njoy, their Pure Wand is only $66 at PinkCherry after using the 25% coupon code FRIDAY. This very popular stainless steel toy is great for both vaginal and anal use.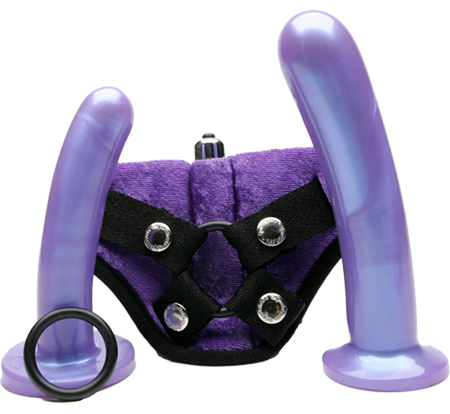 The Bend Over Beginner Kit is $66 at The Stockroom. This is also one of my top recommendations in the Best Strap-ons for Beginners Guide. The kit includes a nice harness made by Tantus, two Silk Dildos, and a bullet vibrator.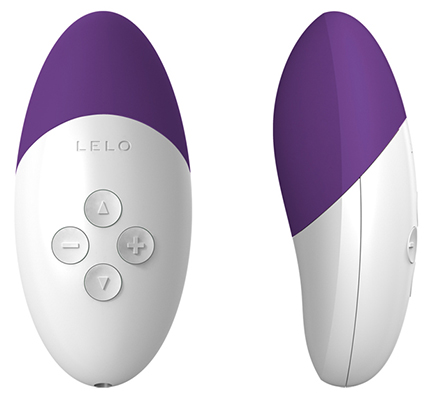 No Black Friday Sex Toy Deal List is complete without a vibrator. My recommendation is the Lelo Siri, which is $79.20 after using the 20% off Babeland coupon code LUXURY. Siri is ergonomic, rechargeable, and has a wide variety of settings. My favorite vibrator by far.
Did I miss any deals in my round-up? What is your favorite Black Friday Deal? Let me know in the comments!