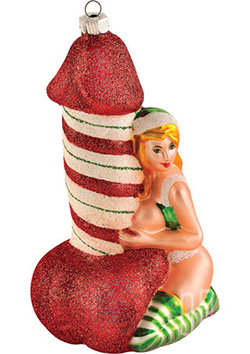 Black Friday might be over, but the hot deals keep coming! Throughout the month of December, I will update this page daily with the latest holiday sales and coupon codes from the major online sex stores. New sales and updates to this page will be announced via my Twitter, Tumblr, and Pinterest.
UPDATED: December 26, 2013
Sexy Stocking Stuffers — Under $10 Sex Body-Safe Toys
Here are a few under $10 sexy stocking stuffers that are non-toxic and phthlalate-free. A great way to bump your order up to the Free Shipping minimum or just to have some cheap fun.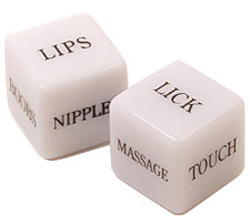 $2.48 Erotic Dice Game via Amazon. Free shipping on this item!
$4.00 Adult Mad Libs via She Bop.
$4.50 Love U Bullet Vibe via Tantus with 25% off coupon code WINTERWONDERLAND.
$4.75 Handcuff Necklace via The Stockroom.
$5.00 Furry Handcuffs via PinkCherry  

$5.50 Blindfold via The Stockroom.
$5.52 Kiwi Saddle Soap. Amazon Add-on Item. Perfect for cleaning leather harnesses and fetish wear. 

$7.00 Condom Sampler Pack via Babeland.
$7.49 Pjur Original Bodyglide Silicone Lubricant via SheVibe.
$7.70 Susie Bright's Sexwise via She Bop.
$8.00 Candy Nipple Pasties via Early2Bed.
$8.00 Squirting Cum Lube via The Stockroom.
$9.95 Neoprene Cuffs via The Stockroom.

$9.99 Sliquid Organic Natural Lube via The Stockroom.
$10.00 Nipple Clamps via Good Vibrations.