IMPORTANT UPDATE
: Since writing this guide, Tantus has released a
silicone O-ring set
that includes 2.22" and 2.5" diameter O-rings. I strongly recommend using this O-ring set, as these two O-rings will fit most
giant dildos
and give you vastly more stability than the method described below.
One of the top reader questions I receive is: "How can I strap a giant dildo on to a strap-on harness?" This is a common question because most harnesses can't equip anything larger than a 2-inch diameter dildo, plus finding a rubber O-ring for that size can be a challenge. Fortunately, there's a cheap and easy solution available at your nearest Target: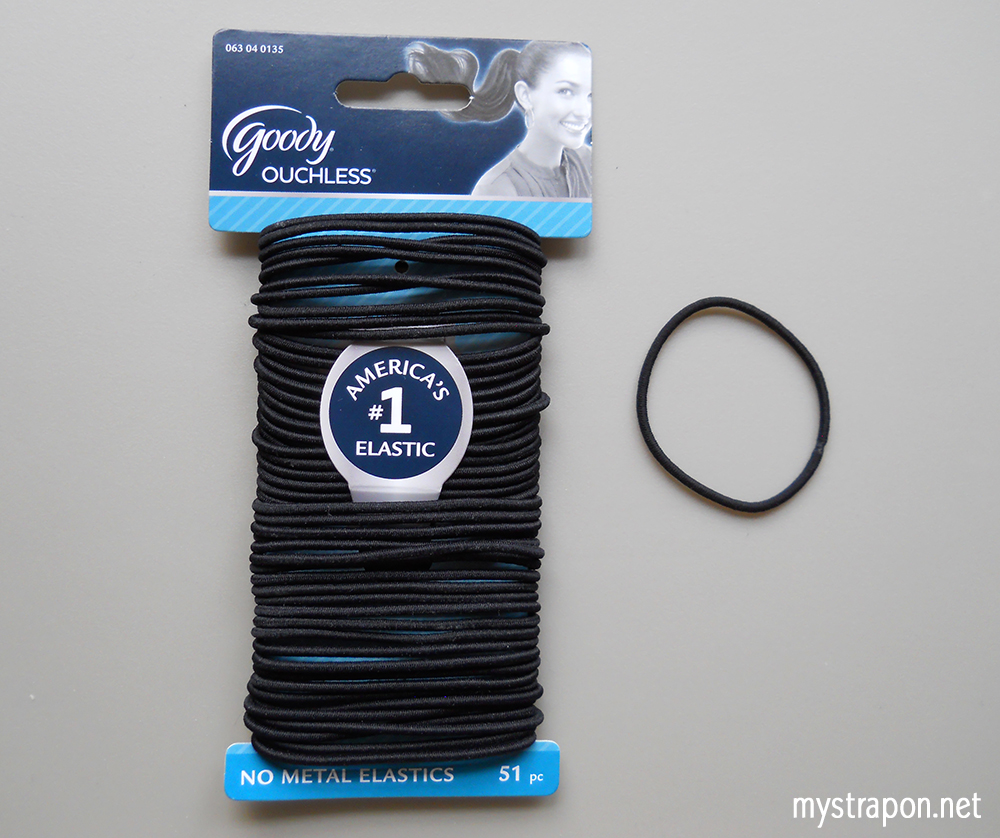 Cheap elastic hair ties can also be used as a functional strap-on harness O-ring. I bought the pack pictured here for about $5 from Target's hair accessories aisle. Wearing a large dildo is as easy as slipping a hair tie around the toy and attaching it to your harness like you would an O-ring. It's that simple.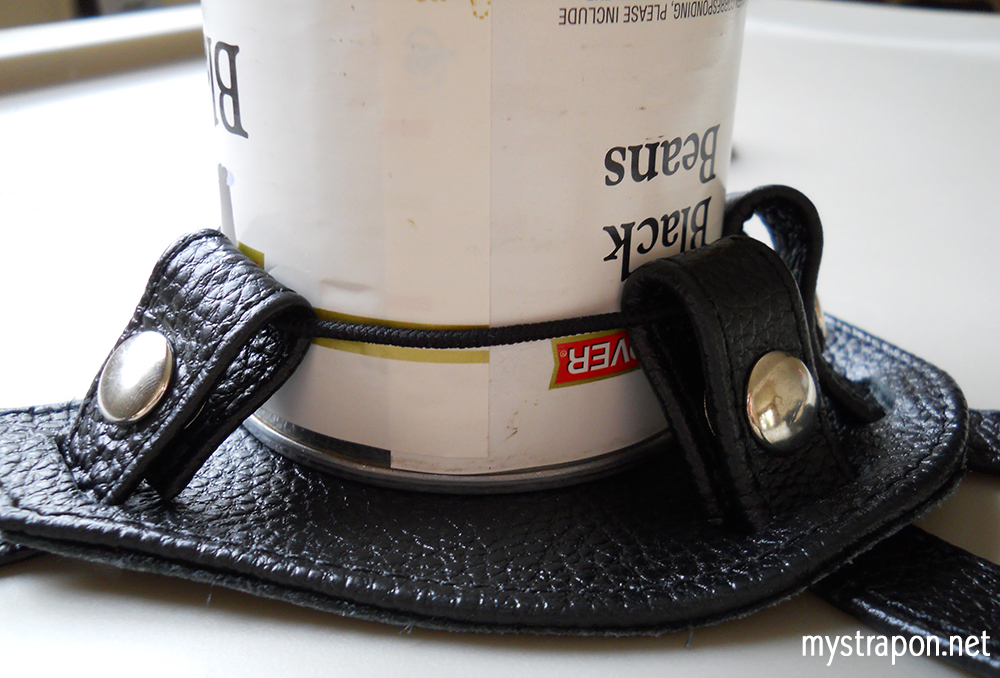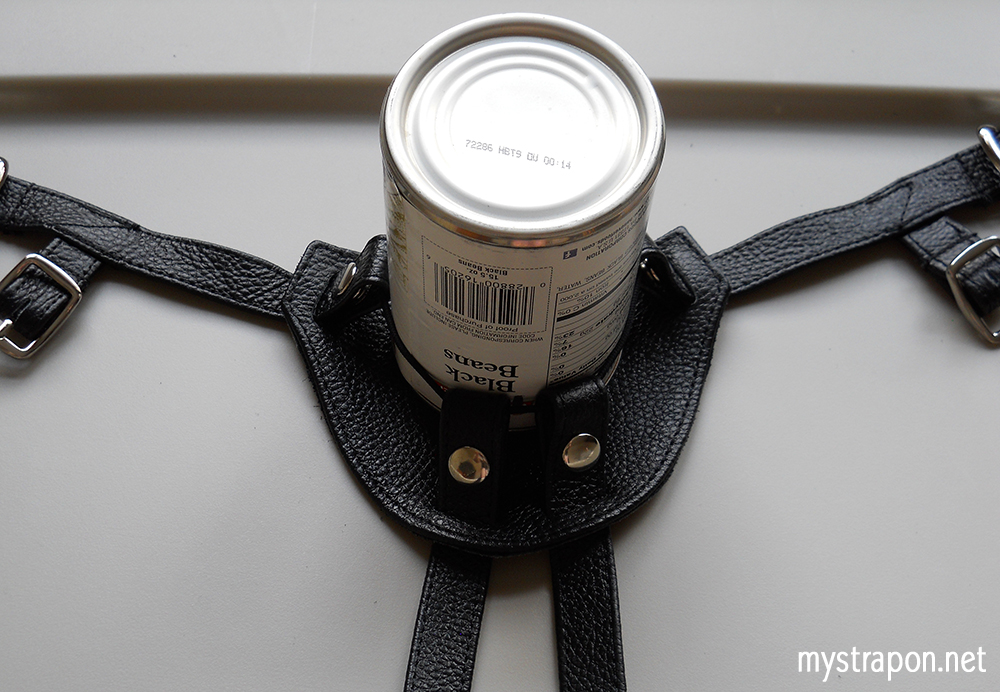 This is the silliest picture I've ever taken, but it illustrates how easy and effective a solution hair ties are when you want to strap on a girthy dildo. The can of beans pictured here has a 3-inch diameter, which is a half-inch larger than the girth of the popular giant, Randy. With this set up, you should have no problems equipping a monster cock.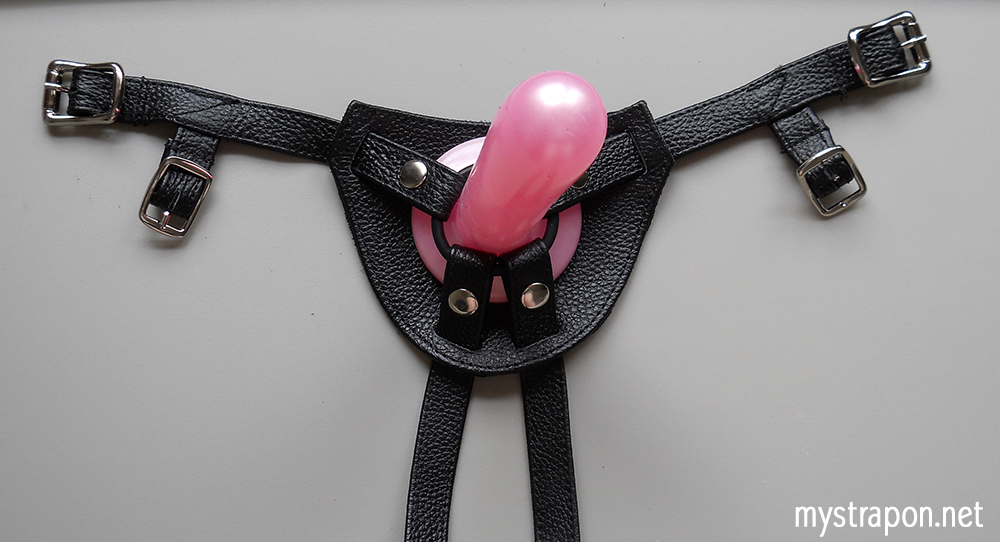 Of course, having a harness big and versatile enough to hold a giant dildo is another problem entirely. Pictured here is the Terra Firma Harness, which is a personal favorite and top recommendation of mine. Thanks to the Terra Firma's unique strap system and interchangeable O-ring, you can equip dildos of any shape and size. Whether it's a giant dildo or a dildo with giant balls, the Terra Firma harness will provide a secure and stable fit for it. Highly recommended for strap-on users who are into large and unusually-shaped dildos.