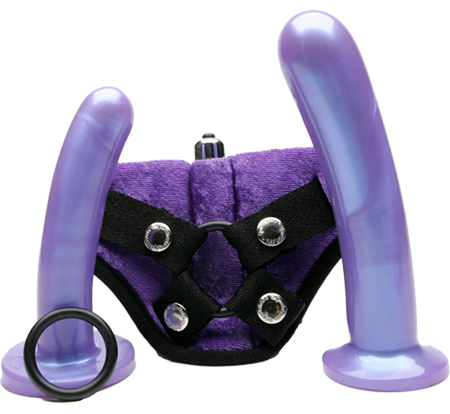 The Stockroom is currently selling the Bend Over Beginner Kit for only $68.40, which is a deal that is so good that I dragged my butt out of hiatus just to share it with my readers. The Bend Over Beginner Kit includes the following items:
Two silicone Silk dildos (my favorite pegging dildo ever)
A harness made of velvet and nylon
O-ring
Bullet vibrator (the harness includes a vibrator pocket for clitoral stimulation)
That's all the equipment you need to get started immediately. For the price The Stockroom is charging, you'll save a ton of money buying the kit over buying these items individually. The Bend Over Beginner Kit is included in my Best Strap-ons Guide, because it's a darn good deal even at full price.
More Strap-on Deals From The Stockroom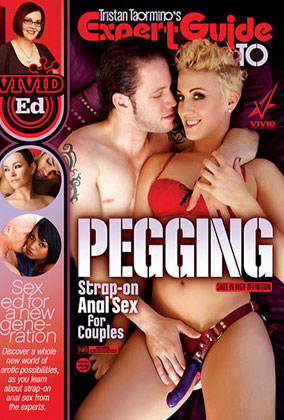 This educational crash course in pegging is $10.00 off. From the product description:
With the help of three sexy couples who share their wisdom and demonstrate their own pegging preferences and pointers, you will learn about:
• anal and prostate anatomy
• skills for wielding a strap-on
• different positions for pegging
• simultaneous pleasure and penetration for her and him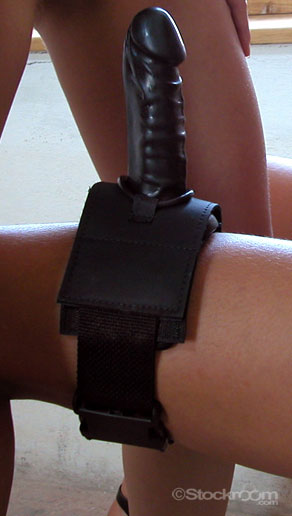 Strap it on your thigh for some erotic lap-dancing and grinding. Strap it on a chair or pillow for solo play. It's quite the versatile toy! 30% off.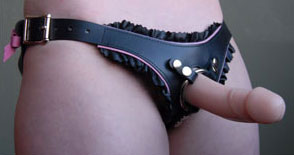 Another 40% off strap-on deal from The Stockroom. If you're in the market for a harness with embellishments, then check out the La Femme.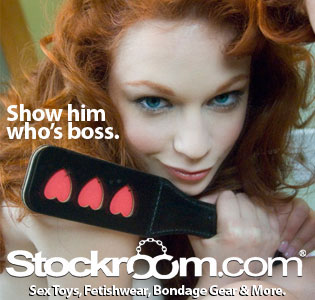 You can find more sex toy deals at The Stockroom's Dungeon Experience Sale and general Clearance Sale. Myself, I've got my eye on the above 3 Hearts Paddle deal (37% off).